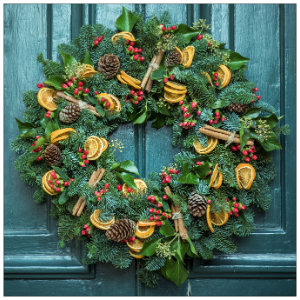 Did you know that there are actually health benefits of taking a break or a vacation? People who make the effort to take vacations have less stress, less risk of heart disease, more motivation, and a better outlook on life! Planning a getaway and having something to look forward to is rewarding and mood boosting. So, what are you waiting for? If you need to treat yourself to a mood-boosting getaway, Nantucket is the perfect place and the Christmas holiday season is the best time. It's peaceful, scenic, and offers some fun events to take in as well such as the Festival of Wreaths and the Festival of Trees!
Festival of Wreaths – November 22 & 24 – 26, 2017
As a kick of to the holiday season, the festival of wreaths is an anticipated time for residents of and guests coming to Nantucket. An exquisite array of wreaths will be on display, each one handcrafted by members of the Nantucket community. Each wreath is truly a masterpiece—some traditional and others unconventional. Visitors will have the opportunity to bid on their favorite wreaths in a silent auction, with proceeds going to support the year-round efforts of the Nantucket Historical Association.
Festival of Trees – December 1–31, 2017
Another anticipated event for us is the month long Festival of Trees! The nearby Whaling Museum is transformed into a spectacular winter wonderland as over 80 decorated trees fill the space with beautiful, holiday magic. Nantucket locals, merchants, non-profit organizations, and artists decorate the trees. It is a sight to see that will definitely get you into the holiday spirit and perhaps even give you some creative ideas for decorating your own tree at home!
If you are thinking of a holiday getaway, we can help you plan all of the details. Just book your desired mid-week or weekend stay online and then give us a call. We'll make sure this Christmas season is special and memorable!