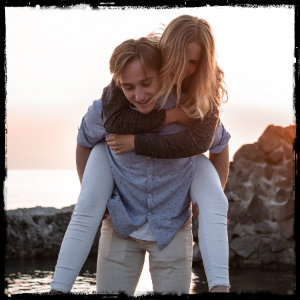 An unknown author once quoted, "Spend time with those you love. One of these days you will say either, "I wish I had," or "I'm glad I did." We know this time of year can be crazy! Our lives are filled with lots of good things – dinner parties, family get togethers, office holiday functions, and more. Often though, we get distracted and time slips by and before we know it, we look back with regret at all the time lost. Making memories takes time and effort but always worth it, don't you agree? Nantucket, during the holiday season, is a serene, peaceful place and we highly encourage you to grab your loved one and take some time to invest in one another and enjoy some time away.
If you are looking for a perfect romantic spot for a holiday getaway, our bed and breakfast is your best choice of accommodations on the island. Coming to a B&B for a getaway offers the opportunity to relax and enjoy an atmosphere void of the hustle and bustle. Your standard run of the mill hotel will certainly bring a host of other travelers, boring standard rooms with no amenities and not an atmosphere that lends itself to a romantic time away. We have several rooms in both our Main House and Guest House, each offering luxurious amenities and a cozy atmosphere. To make the ultimate romantic experience, choose one of our room add-ons and surprise your loved one during your stay! You can request these at the time of your reservation or call ahead for arrangements. Choose from a bouquet of flowers, wine or champagne, gift basket, massage, or restaurant gift certificates.
We can point you to some of our favorite
places to dine
on the island or help you find an event to check out. The Nantucket Culinary Center is hosting a live cooking demo and dinner on December 22nd called, "Feast of the Seven Fishes, Part Two." The Festival of Trees is happening all month long and of course New Year's Eve brings the Gala Nautical Dinner & Dance Party. And for those of you that would prefer to close your doors and just relax and unwind without activity and distraction, we can ensure your romantic getaway to our inn is exactly as you need it to be. Book your stay online today and as always, feel free to contact us anytime for further information.