Now that we've turned the clocks ahead, it's time to celebrate food, festivals, and fun on Nantucket. Spring brings with it the promise of summer to follow. But there is much to celebrate in April, May, and early June. Daffodils will brighten our April. In May, we look forward to the Nantucket Food and Wine Festival and the infamous Figawi race weekend. But in June, we turn a little bit more scholarly with the Nantucket Book Festival and the Nantucket Film Festival.
Spring on an island resting 30 miles out to sea brings a flurry of activity. There are gardens to tend, bike paths to pedal, and miles of beaches to wander. Our spring festivals attract thousands annually. In fact, we welcome guests from around the globe to our bed and breakfast just north of Main Street to celebrate with us. And many of them return year after year, a tribute to our true island hospitality.
Plan ahead to join us May 26-29, 2023, for Memorial Day weekend. Heralded as the official start of summer on Nantucket, you can feel the excitement in the air as guests arrive by ferry and the streets fill with laughter and merriment. And join us for any or all of our well-loved annual spring events held on our island paradise.
Nantucket Daffodil Festival
April 27-30, 2023
Thousands of daffodils dancing in the breeze color the gardens and greenhouses beginning in mid-April. Daffodil weekend celebrates these cheerful blossoms with a flower show, antique car parade and tailgate, and lots of daffy events at Children's Beach.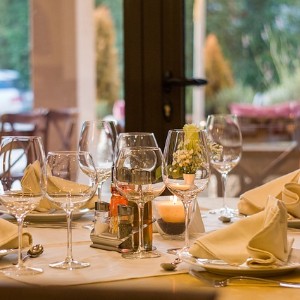 Nantucket Wine and Food Festival
May 17-21, 2023
With a reputation as a culinary destination, Nantucket celebrates spring with a weekend filled with food and wine. Vintners host dozens of exclusive tastings, food pairings, luncheons, and more.
Figawi Race Weekend
May 26-29, 2023
Sailors in the hunt for a taste of glory race from Hyannis to Nantucket in the annual Figawi. This race is celebrated with pre- and post-race events; the weekend promises serious camaraderie and lots of fun.
Nantucket Book Festival
June 15-18, 2023
Featuring an exceptional line-up of writers, the Book Festival brings together authors and readers for a multi-day cultural event meant to inspire, illuminate, and educate. Attending the festival is an opportunity to renew your enthusiasm for reading and listen to wise words from your favorite authors.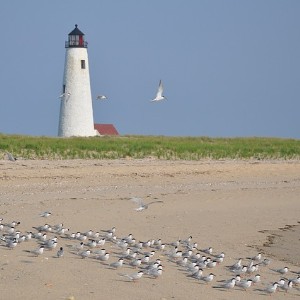 Nantucket Film Festival
June 21-26, 2023
The Nantucket Film Festival exists to "promote the cultural awareness and appreciation of the art of screenwriting and storytelling in the world of cinema." Enjoy the Screenwriters Tribute, Late Night Storytelling, Comedy Roundtable, Afternoon Tea Talks, Film + Wine + Cheese Pairing, virtual reality demonstrations, and so much more!
Book your stay at the Seven Sea Street Inn and join us as we celebrate food, festivals, and spring fun on Nantucket. Take in any of these wonderful events, or spend your time visiting lighthouses, biking, boating, fishing, visiting museums, strolling the beach, or just relaxing! The opportunities are endless.

Updated March 2023