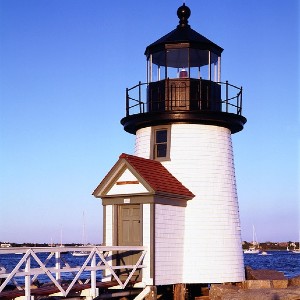 So many highs and lows…too many to count as we all have waded through a pretty crazy season dealing with COVID-19. Despite everything, we hope you have been able to count your blessings and find the silver linings! There is always something for which to be thankful, and for us here in Nantucket, we are thankful for a great summer and a fall that is already shaping up to be fantastic! We can assure you fall 2020 in Nantucket is NOT cancelled! There is lots happening around town. We selected our five favorite fall activities to highlight today so check them out below and then don't delay in booking your stay at our inn before our rooms get booked up!
Scalloping – The scalloping season on Nantucket starts November 1st and will continue through March 31st. Not everyone knows about this special Nantucket delicacy. They are known for their sweetness that has hints of the sea in its taste. Scallops here have been hailed as the tastiest scallops in the entire world! Family scalloping is a unique tradition. You must first obtain a recreational shellfish license and the proper equipment. Keep in mind that in order to keep the scallops you "catch" they must have a well-defined raised annual growth line on the shell.
Dine Around Town – It can be tricky to get into busy restaurants during the summer, so fall is the perfect time to enjoy some of the incredible dining options on the island. Though our beloved Fall Restaurant Week won't be happening this fall, there are plenty of memories to be made by visiting a restaurant in town. Some favorites include Brant Point Grill, Black Eyed Susan's, Company of the Cauldron, Cru, The Nautilus, Proprietors Bar & Table, Dune, and Boarding House.
Catch a Wave – If you are a fan of the water, then fall is a great opportunity to enjoy some surfing! It's enjoyable because the water temperatures are still warm and the hurricane season brings some nice large waves. With the fewer crowds, you are likely to have no competition out on the water with you.
Lighthouse Lookouts – There is something majestic about a historic lighthouse standing tall next to the water. The Sankaty Lighthouse, Great Point Lighthouse, and Brant Point Lighthouse are three must see spots on Nantucket. They are both close to our inn and just the trek over will give you some spectacular fall scenery. Don't forget your camera to capture beautiful views!
Learn About the Cranberry Harvest – The Nantucket Cranberry Festival is a favorite annual event and one that has joined so many others in being cancelled. There is however a great way to support this local Nantucket business. Each year, tens of thousands of pounds of cranberries are harvested and the Nantucket Conservation Foundation has set up daily, small group walking tours that are open to the public. Take some time to learn about the tradition and history of 200 years of cranberry farming on Nantucket.
We would love to host you for a safe, relaxing fall getaway. Our inn is the perfect home away from home where you can enjoy some time reconnecting with a loved one, see the fall beauty, and make some incredible memories along the way. Book online today and contact us anytime for further information.