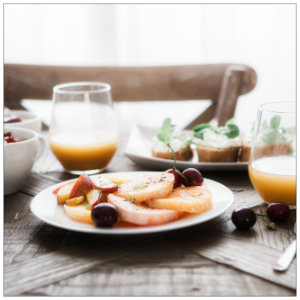 We are back again with the inside scoop on some of the new hotspots that have arrived on the scene here in Nantucket. Our amazing little community here is literally bursting at the seams with fantastic new shops and restaurants—some brand new and others revitalizations of old favorite hangouts. The summer season is hands down one of our favorite times to host guests who come in for some rest and relaxation. We love sharing our favorite thing to do and places to go and we encourage you to support these great local spots—take a look and let us know your favorites after you check them out!
The Club Car – Three homegrown Nantucket restaurateurs took over this long-standing establishment. It is getting a great facelift and will be serving top-notch California cuisine with a Mediterranean flair. You'll enjoy the classic cocktails, late night snacks, and the weekend brunch during the summer. A great vibe to the atmosphere here and delicious food make it a win.
The Charlie Noble – Having just opened this month, Charlie Noble won't take long to become THE place in Nantucket to get the best and freshest seafood in town. It is a family friendly spot that serves lunch and dinner every day and a delicious brunch on Sundays. They've got some great English and Irish craft beers on tap and those who may not enjoy seafood can choose from the burger bar on the menu.
Island Kitchen – While not a new neighbor on the block, this place is expanding and what folks are excited about is the beautiful new patio and outdoor bar with nearly 80 seats for guests. It will be a relaxing, fun atmosphere in which to enjoy breakfast, lunch or dinner, and a bonus for guests will be the new ice cream and donut window!
45 Surfside Bakery & Café – A great place to stop if you are heading to Surfside beach. Whether you are in the mood for a breakfast burrito, house roast beef sandwich or a perfectly made fresh Cobb salad, this place offers it all.
Nantucket Fish & Meat Market – The name may lead you to assume this is just your run of the mill seafood joint but think otherwise! This family owned market also offers a variety of breakfast and lunch items, sushi, coffee, and espresso. Fresh food in a friendly atmosphere makes this spot definitely worth a visit.
Check out the amazing spots we highlighted in Part 1 of this series and be sure to book your summer getaway to Nantucket soon! Our inn is a top choice for accommodations and fills up fast—book online today or call us for further information.