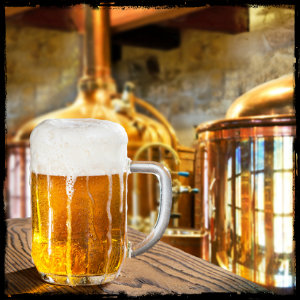 It isn't often that we take the time to learn about the places we visit, restaurants at which we dine, and shops that we frequent. One of the reasons we love these articles is that it gives us the chance to give you, our friends and guests, an inside look into the great places around our inn here on Nantucket Island. Today the spotlight is on a very special local spot: Cisco Brewers, Triple Eight Distillery, and Nantucket Vineyard.
The story of this fantastic three-in-one operation starts with two drive and creative couples who fatefully met up and joined forces. Dean and Melissa Long had founded the Nantucket Vineyard in 1981. They worked hard to grow their own grapes for several years but after struggling with weather conditions, they chose the route of importing their grapes from the highest quality growers in California, Washington state and New York. They began to create some of the regions finest wines.
Now we bring Randy and Wendy Hudson into the story, the founders of Cisco Brewers. They had just started to grow their grassroots company when they met up with the Longs. It was a match made in heaven because the Longs needed help and the Hudsons needed a place to live. Cisco Brewers continued to grow in the Long's backyard and it wasn't long before another team member, Jay Harman joined the team. They finally moved all operations from a backyard into their own building in 1996 and then by 2000, with a passion to create and produce high proof spirits they founded Triple Eight Distillery. In 2015 the distillery won three medals from the American Distilling Institute for its Notch Whiskey.
This amazing company now distributes products to 12 states and serves many of the 200,000 visitors that come to the island every year. They are open seven days a week, year round, and have a calendar full of public tours, events and live music, offering something for everyone. It is just one of the fantastic places to visit out during your time here. If you are planning a getaway this spring or summer, our quiet, inviting island-vacation home is the perfect place to escape and relax—book online today!