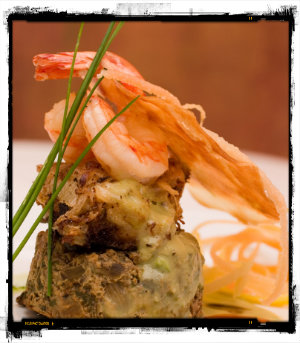 Can we just say that if you have yet to make your way to Nantucket during the summer season, you are truly missing out! The longstanding wharves along the harbor where boats dock and unload, the cobblestone streets that are lined with boutiques, restaurants, and churches, and the oceanic climate create a perfect paradise where visitors return every year and some come and never leave. We mentioned restaurants and in this article we want to highlight two of our favorites and local hot spots: The Nautilus and Dune.
To start, Dune is a fine dining seafood favorite. This elegant restaurant, with three distinct dining rooms, has been open for about 8 years and quickly gained a reputation for being one of the best places to dine out in the heart of historic Nantucket. You will be impressed with the simple yet refined décor, the incredible wait staff, and extensive Menu that features American cuisine with contemporary twists.
The first floor is a great spot for people watching and socializing although there are some ideal tables where you can sneak away for quiet conversation. The outdoor patio is a popular choice on a warm summer evening where you can dine alfresco-style—the perfect spot for a romantic night out.
Next is The Nautilus, one of the newer places in town that opened in May 2014. They took no time putting their stake in the ground and that same year were honored as "Best Bar in Nantucket, 2014″ by Boston Magazine. They infused their modern restaurant with rustic elements that makes it a relaxing and inviting atmosphere. The globally styled menu focuses on both small plate and "feast" style offerings with special attention to mingling food, cocktails and wine in special and unique ways. If you are a connoisseur of cocktails this is one place you must visit! Their creative craft cocktails are made from locally sourced ingredients and homemade bitters, infusions, syrups, sodas and tinctures. The drink list is always changing and evolving so no two visits here are ever alike!
Two restaurants—both within minutes of our bed and breakfast and both worth checking out the next time you have some time on Nantucket Island. The sun is out, the warm breeze off the water and the endless activities to enjoy are calling your name! Book your memorable summer getaway today.