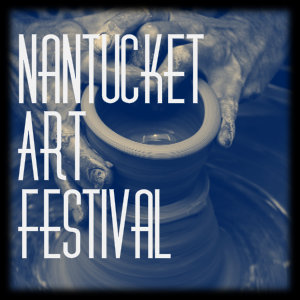 Art has a way of crossing boundary lines. Whether it's photography, music, theatre, literary works, visual or fine arts, you don't have to be a certain age, have a certain title, or have a certain level of education to be able to appreciate a work of art. Here on Nantucket Island, we are blessed to have an amazingly diverse community with a fantastic mix of cultures, from which come wonderfully talented artists of all kinds. The Nantucket Arts Council aims to put a spotlight on the local talent we have here and the wide array of arts and culture and hits the bull's eye with the annual Nantucket Arts Festival.
This year the Arts Festival will open Friday, September 30th and finish on Sunday, October 9th, 2016. During these 10 days visitors will have the opportunity to tour dozens of visual art exhibits, attend concerts, view a wide array of sculptures, paintings and printed art on display, take in theater performances, and attend screenings of special movies. There will also be a kid's mini film fest, readings, open artist studios, private gallery events, lectures, and many other arts and cultural events. The various works of art and events will also provide some education on the island's history and architecture.
Opening night will be a special time as the festival's centerpiece exhibit of visual art will open at Preservation Institute Nantucket from 6pm-9pm. Visitors will also be treated to food, refreshments and live music. Both professional and amateur artists have been invited to submit works for the centerpiece exhibit and it will be worth seeing. Many events are free and you can stay up to date on the full schedule on the festival website. Last year's event drew in more than 2000 people and this year looks to be even better.
Whether you are looking for a midweek or weekend getaway, we still have room during the time of this festival and would love to host you at our private and relaxing bed and breakfast—located just north of Main Street. Enjoy the festival, take in the various sights and tours, enjoy dining at award-winning restaurants, or just escape! You can have the getaway of your dreams here on Nantucket—book online today.