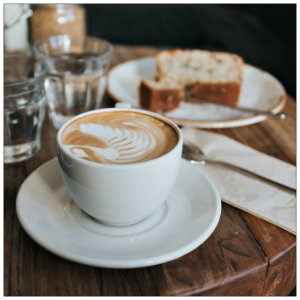 It is no surprise that Nantucket makes many "best summer destination" lists but many may not know that this amazing island is equally just as amazing to visit in the spring! The crowds are smaller, the beaches are quieter, the temperatures are perfect, and there are still wonderful things to do and places to see. Spring is a great time to get out and walk or bike around the island and there are some fantastic bakeries and coffee shops that are worth visiting along the way.
One of the things that makes Nantucket so charming are the quaint local shops that guests can visit during their stay here. You'll find so many unique stores with owners that are friendly and welcoming to everyone who walks through the door. We love the many delicious bakeries and coffee shops around our bed and breakfast when we just want a quick pit stop for a sweet treat or a delicious cup of coffee. Here are a few great local places we think you'll enjoy:
Wicked Island Bakery – Open year-round, this bakery creates every menu item from scratch. They offer hand-rolled croissants, breakfast muffins, cookies, tarts, cakes, lunch items, and their very famous Morning Buns.
The Nantucket Bake Shop – This cornerstone bake shop offers some incredible products and is a fantastic spot to grab a warm scone or muffing with your coffee and New York Times paper in the morning They offer a full line of hearth breads, raspberry squares, apple turnovers, savory cocktail treats, pies of all sorts, and every kind of cookie you can imagine. For lunch they have a delicious ham and cheese croissant a Nantucket Nectars juice.
Espresso to Go – Open at 6am until 3:30 weekdays, this is a great place to grab a fabulous iced or hot coffee on the go. They also serve house-baked cookies, cakes and bars and sandwiches and salads.
The Green – This fresh local place serves breakfast and lunch 7 days a week. They only use organic ingredients in all they make and fresh, seasonal, and local products whenever possible. They have an extensive coffee bar, infused iced teas, and impressive smoothie bar made with fresh squeezed organic juices.
If you have never been to Nantucket, it's time. Treat yourself to a much-deserved getaway this spring—we'd love to host you at our relaxing and inviting island vacation home. Use our easy check availability option online or contact us for further information.