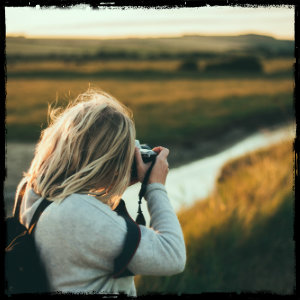 We've finally entered into the fall season and here in Nantucket, the pace has slowed just a bit. It's such a beautiful time of year to be here—if you have been craving some time away to just retreat and really get some down time, we encourage you to come spend a few days with us at our inn. We really enjoy highlighting the best of the best of Nantucket—some days the big events and other times, the small local treasures that us natives may only know about. Today we want to chat about a great local business called Capture Nantucket that offers some unique tours we think you'll enjoy.
Capture Nantucket came about as founder Eleanor developed a true love for Nantucket over the 15 years of visiting the area. Her love for photography started as a simple hobby but quickly blossomed into a business that helps others see the island as she does. She offers several photography excursions and workshops and you do not need to be a professional to jump and enjoy any one of them.
Tours & Excursions
Sconset Cottage, Gardens & Bluff Walk – On this 2.5-hour tour you will be taken to some of the most picturesque cottages and gardens on the island. Tour the town, enjoy some refreshments, drive to Sconset, walk along the Bluff, and view the beachfront. Cost is $90/per person.
Madaket & More at Sunset –Eleanor will take you to various locations in Madaket and teach you to photograph just the right way to capture the beauty of the sunset. You will also be treated to some local appetizers and refreshments along the way. Cost is $90/per person.
Lighthouse Tour – If you have wanted to photograph our area's lighthouses then this is the tour for you. Along your journey you will view Brant Point, Steps Beach, Nantucket Harbor, Sankaty Head Light, Sconset, and Alter Rock. Refreshments are also included during this tour. It is a 4-hour tour and the cost is $140/per person.
Sunrise Tour – For you early birds out there, this tour will have you photographing the sunrise near the wharf area and Brant Point Lighthouse. You will also be taken to Sconset and learn about the best way to achieve perfect early morning photographs. This one starts early at 5am and lasts 2 and ½ hours. Coffee is provided and the cost is $100/per person.
There are even more tours offered and some really interesting workshops, including one that teaches you how to take the best photographs using only your phone. Check out their website for further information. Come our way this season for a true escape—a place where you can enjoy some rest and rejuvenation and get in touch with nature. Book online today or contact us for further information.