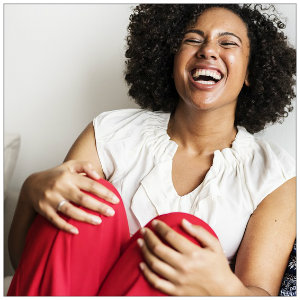 Life is too short. It's too short to not be doing what you love. It's too short to be angry with loved ones. It's too short to not go on adventures and see the world around you. It's too short to not enjoy the little things in life and it's too short to not add laughter into your life! Laughter is food for your soul. It's the best medicine there is as Charlie Chaplin once said, "A day without laughter is a day wasted." We are inviting you to come spend some time in Nantucket where you can enjoy a memorable getaway and take in a great event like the upcoming Comedy Festival.
Nantucket has a never-ending list of things to do and see. If you just go back in time on our blog here you'll be able to read through a variety of things you can enjoy. We love helping our guests create the perfect Nantucket vacation, so we like to stay up on all the happenings around town. The Comedy Festival is an annual summer event that brings the top talent from the comedy circles to Nantucket Island. This year it will be taking place July 11-14, 2018 at various spots around town. This popular festival started in 2007 and has become the main fundraiser for Stand Up & Learn, which is an island-based, comedy education program that serves Nantucket's children.
The four-day festival will bring with it a Kids' Night performance, Ladies' Night, the Boston vs. New York Comedy SmACKdown, and much more! You can buy tickets to each event and you can also take advantage of the Patron Pass, which provides exclusive access to private parties with comedians and reserved seating in the front of the theater for each and every show.
2018 Lineup:
July 11 – Dreamland Main Theater at 5pm – Stand Up & Learn™ Kids' Comedy Performance
July 11 – Dreamland Main Theater at 7pm – "Laugh Your ACK Off" Comedy Showcase
July 12 – White Elephant Ballroom at 12pm – Ladies Who Lunch & Laugh
July 12 – Dreamland Main Theater at 7pm – Ladies Night Comedy Show
July 13 – Dreamland Main Theater at 4pm – America's Funniest Home Videos Tribute
July 13 – Dreamland Main Theater at 6pm – Friday Night Lights with Steven Wright & Ron White
July 13 – Private Residence at 8pm – Patron Party with Comics of the 11th Annual NCF for Patron Pass holders only
You can find all of the information you need on the festival website. After you book your favorite room at our inn, feel free to contact us anytime and we can help you fill the rest of your time with outdoor adventures, our favorite places to eat, where to shop and more! We look forward to seeing you soon!