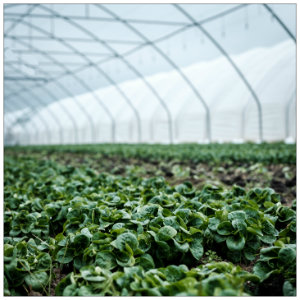 We hope all of our friends and family enjoyed a fantastic Christmas. It truly is a time of year to take stock of and be grateful for all of the wonderful blessings in our lives. Here at our inn, we are so blessed to do what we do—welcoming old friends and new ones all year long that come for a special getaway to Nantucket. We are so lucky to meet so many wonderful people and if you have yet to come, we would love to be your hosts! Yes, the summer may be the most popular time here but the winter season is a quiet, beautiful time to see the area. You can stroll the empty beaches, truly relax and unplug with your favorite book, do some bargain off-season shopping, and reconnect with a loved one. There is plenty to do and today we are mentioning a great local place called Bartlett's Farm.
Bartlett's Farm is a quick ten-minute jaunt from our inn and a neat place to visit. There aren't many farm markets that stay open during the winter season and this is a special place being the island's largest and oldest family owned farm. Outside of being open year-round, Bartlett's has a great story. It all started when the original William Bartlett moved to Nantucket Island in the early 1800's. The farming began and decades later, the 7th generation of Bartlett's is running the show. Many of the Nantucket restaurants use their vegetables and the flowers and window boxes around town in the summer generally boast their beautiful plants. They cultivate more than 125 acres of land, have 89 regional and local vendors, 19 certified organic greenhouses, and they give back to the island by supporting at least 45 local charities.
During your stay with us take a trip to Bartlett's to pick up a local beverage from their great selection of wine, beer and cider. You can also find the freshest seafood at the Nantucket Fresh Catch counter and get a gift for someone back home from their selection of home goods, clothing, candles, kitchen gadgets and serving dishes. They will reopen for their winter season January 11th, 2019.
If you are in need of a place to unplug and reboot to get 2019 off to the best start possible, book a weekend or midweek getaway to Nantucket. Use our online reservation system to book your favorite room – booking direct through us qualifies you for ferry discounts as well. As always, contact us anytime for more information.