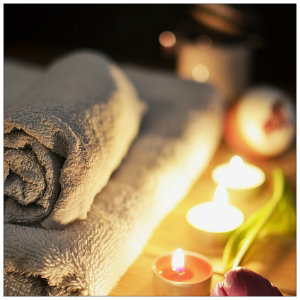 There are many around the country who have been battered with crazy winter weather that has just not let up. Is that you? Are you squirming with cabin fever or struggling with the winter blues? After weeks full of dreary weather, we can help cure your woes. If you are ready for a little retreat to shake off those winter blues then a getaway to Nantucket to refresh and renew is exactly what you need.
Here at our inn, you'll find a place with true island hospitality. From the moment you are greeted, you'll be treated like a part of our family. Our "cottage-chic" inn is tucked away offering guests a tranquil peaceful setting. Each of our eleven guest rooms offer cozy accommodations and all of the amenities you need to feel at home. Then, if you are seeking some special treatment to help you further relax and cure those winter blues, there are some great local spas and salons available to you.
Lavender Farm Wellness is a true destination for relaxation here on the island. They offer deep tissue massage therapy, Cranial Sacral Therapy and Zen Body Therapy, as well as sport specific training for distance runners, golfers, and skiers. You can create your own customized packaged based on your needs.
Sisters' Salon & Spa is another popular local business that offers guests a warm atmosphere, and friendly staff, and several massages and facial and body treatment services. A Swedish, Deep Tissue, Hot Stone, or Reflexology massage is sure way to relax during your stay with us!
Come for a romantic getaway and use the time as a couple to reconnect and relax. Or, surprise a loved one with a stay at our inn and a gift certificate to one of these local spas. We promise you'll earn some brownie points with that one!
While anytime is a good time to visit Nantucket, there are numerous events and festivals coming up this spring that you may want to schedule your trip around! The Daffodil Festival is one highlight coming up at the end of April so be sure to keep checking back here for the latest on our favorite things to see and do in Nantucket.