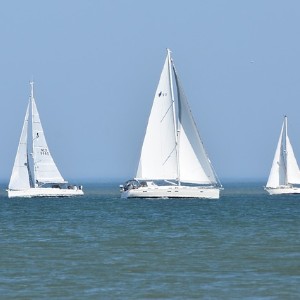 For some the arrival of spring has brought sunshine, budding flowers and warmer temperatures. Depending on where you live, for others, it has meant gloomy days with lots of rain or even the late flurry or two. I think we can all agree that once spring arrived, many of us were already thinking ahead to summer! Well, believe it or not, Memorial Day Weekend is not too far off and a getaway to Nantucket is a great way to kick-off the summer season!
Mark off May 25th-27th, book your favorite room at our inn right now and plan on enjoying a fantastic Memorial Day weekend on Nantucket Island. We still have availability so don't delay! For guests here that weekend, you can check out the Memorial Day Parade passing through town on Sunday, stroll around downtown and window shop, enjoy a fabulous lunch at any one of our eclectic eateries, or take a relaxing stroll on the beach.
This holiday weekend has also become known for the very popular Figawi Regatta, which is a sail boat race from Hyannis to Nantucket. It is a top sailing event not only in the Northeast but across the globe and attracts thousands of sailing enthusiasts from all over the country. You can head down to Brant Point Saturday to watch 200 sailboats race into the Harbor. This race also brings with it the Fire & Ice Charity Ball, live music, silent auction and more.
If you need help planning the perfect weekend, we would love to help! We want you to enjoy a time away that creates new memories and has you waiting for your next trip back to Nantucket. Hope to see you soon!