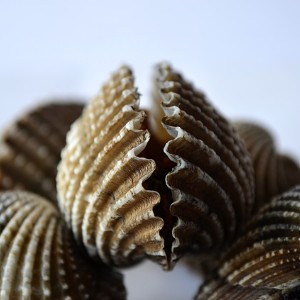 There are a lot of ways to make travel cheaper. Waiting to take a getaway (or even jumping at the chance for a last-minute escape) during the off season is a top way to not only save a few bucks but also sometimes have a unique experience the masses don't always get to enjoy. With Nantucket being so seasonal, many think the island shuts down after August. Let us officially clear the air! The truth is that the island's activities, festivals and fun continue all year long. If you are considering a fall or early winter getaway, we would be honored to help you plan a memorable stay at our inn. See below for some happenings and other spots you can check out and explore during your stay!
First of all, if you were not aware, scalloping season on Nantucket is from November 1st, 2019 to March 31st, 2020. This is a unique and exciting thing to experience. Nantucket scallops are a special delicacy and have been hailed as some of the tastiest scallops in the world. Family scalloping is a longstanding Nantucket tradition. If you'd like to try some recreational scalloping, you'll need to get a permit at the Harbormaster's office at 34 Washington Street. There are many places, such as Brant Point Marine, that can get you hooked up with all of the gear that you will need. If you are interested, let us know and we can point some good tips and places to go.
For great food, great beer and fun hangout spot, check out Cisco Brewers. This local brewery is always jam packed and a favorite for locals and visitors alike all year long. Cisco is a winery, brewery, and distillery. They produce a wide variety of world-class wines, beers, and spirits. In addition to eating and sampling you can also enjoy a tasting flight in their tasting room or an exclusive tour. The tour, which costs $20, shows visitors behind the scenes of the three businesses and includes a tasting glass and 6 different sample tastings.
No matter the season there are always unique events going on and the off season is no different. A favorite around here is the annual Christmas Stroll. This is when the picturesque cobblestone streets are lined with hundreds of decorated seven-foot Christmas trees and people enjoy carolers, live entertainment, craft shows, special dinners and more.
Are you ready to come for an amazing off-season Nantucket vacation experience! Our inn is the perfect choice for accommodations. We offer eleven cozy guestrooms, seaside ambiance, on-site concierge services and delicious morning meals, all at an exceptional value. Book direct online today!